#GirlBoss book review
Some people might avoid reading self-help books because they found it cringy. Well, too bad if that person is you because I think you should read this #GirlBoss. Especially when you are thinking you are too late in making changes / out of the blue, you realized that your world does not just revolving around having a boyfriend or girlfriend or…. just generally bored and need something to read.
This book for me is very very informative and inspiring, I guess. So far, this is my favorite self-help book. So, go read it haha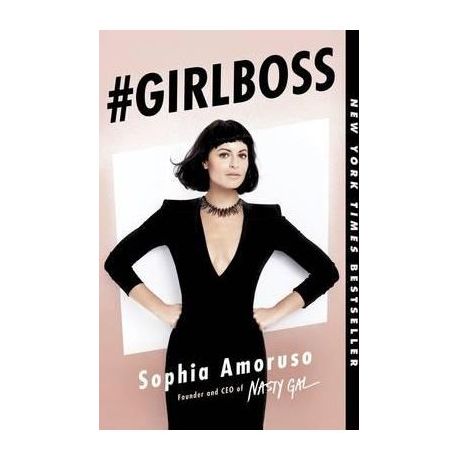 #GirlBoss by Sophia Amoruso, the founder of Nasty Gal. A combination of her journey and her tips about business in general. From selling vintage (thrifted) clothes to designer clothes and Nasty Gal rapid growth. She covers a lot which including the gender influence in the business world (well, the book itself is titled #GirlBoss, that should be expected).
Sophia also giving out tips on interview, resume and the need to share the same value with the company you want to work with. Weird isn't it because she is an entrepreneur but giving out advises about working for other people, but the tips are very helpful, at least for me because I need to do internship and gain experience in the industry that I would love to work in. So, a tip on how to land a job is all I need. Isnt it? Haha She also discuss bout her capitalism journey and reflect it on her business (Nasty Gal).
Very casual writing style, humorous but not too personal.
For every chapter there will be a Girl Boss segment, where she has other Girl bosses to share something. (More inspirations.)
The main take away from this book is to be authentic. To be you, very you because that is how she went from a broke problematic teenager (spoiler alert woots) to the founder of multi-million company, Nasty Gal. Comment down below if you have anything to add or your view regarding this book. Totally love to read them.
p/s: Im still new at book review, will learn more on how to, go easy on me okay? haha My first ever book review would be here.
Bye!